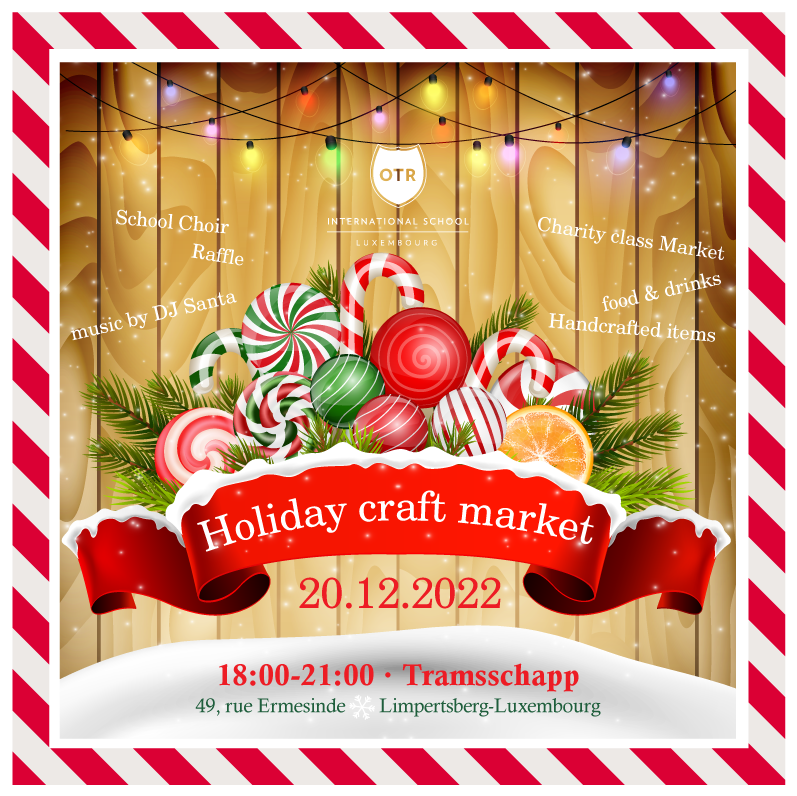 Holiday Craft Market
OTR students and families…. let's celebrate the holidays together!
OTR staff will wait for you to share the holiday atmosphere at Tramsschaap on December 20th 2022 between 18:00 and 21:00!
And don't forget to participate to the TOMBOLA!
Tombola tickets are sold only at the school reception from December 12th until Monday December 19th 2022.