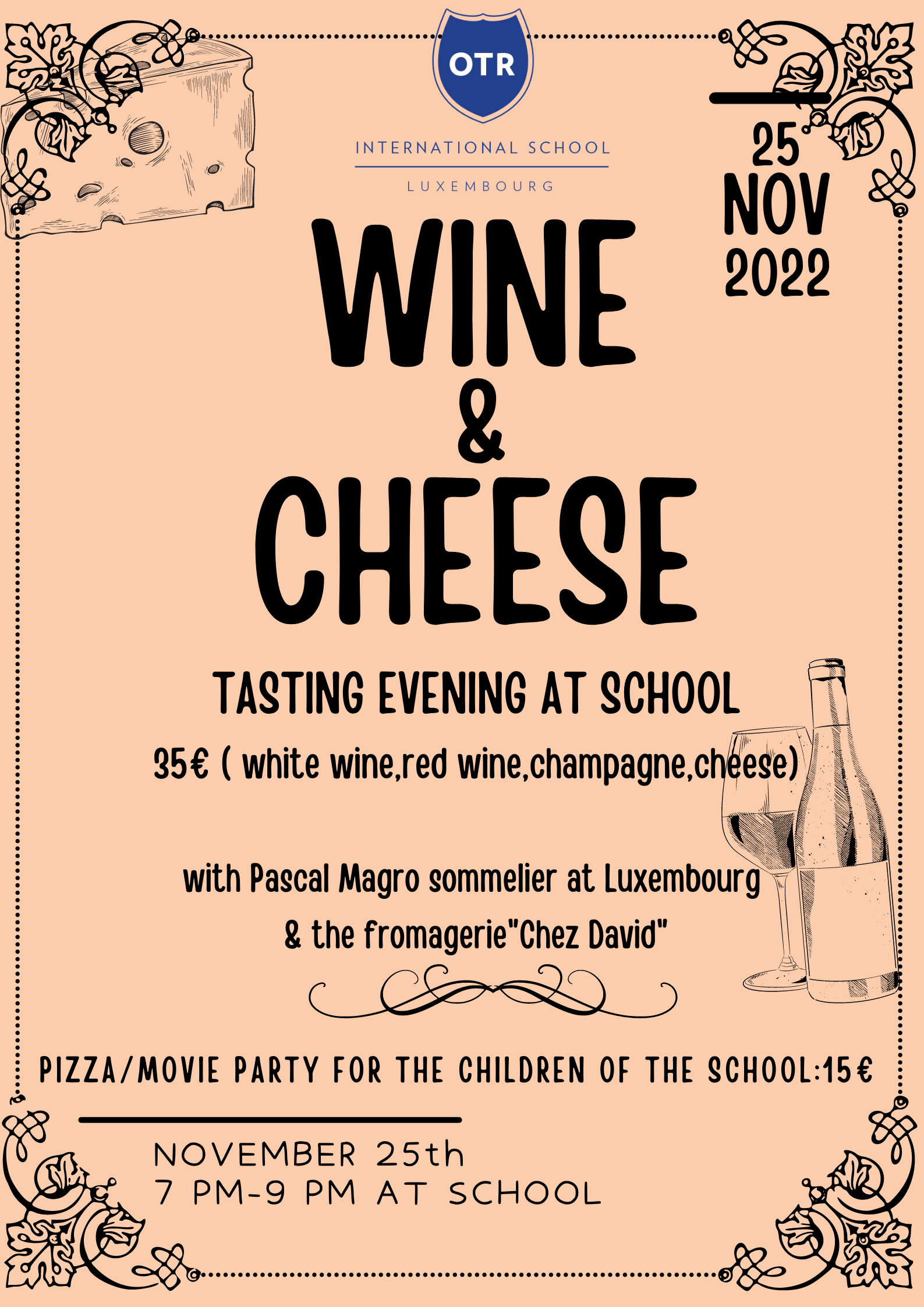 OTR Wine & Cheese
OTR is pleased to invite OTR families to enjoy an evening together with other OTR families.
The event will take place at school on November 25th 2022 – 19:00-21:00 .

Adults will enjoy a tasting evening drinking some wine (champagne, white wine, red wine) presented by Pascal Magro, sommellier at Luxembourg, and eating some tasty cheese provided by the fromagerie "Chez David".
Children have the possibility to eat pizza and watch a movie together!

Please be informed that the event is open only to OTR families and their children and it's possible to book until November 11th end of day.
Are you joining us? If you wish to book the event, please click here!