Conference cycle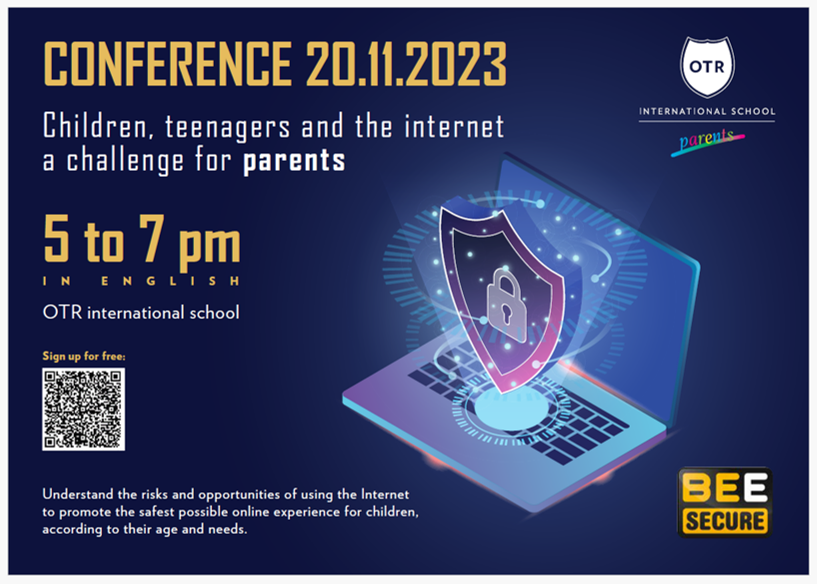 Screens are everywhere, and they pose many educational questions for parents of today's young generation.
What's the right age for the first phone? How does parental control work? How can I protect my child from the "dangers" of the Internet and social networks? Why are video games such a source of conflict? How can I manage the omnipresence of today's screens and help my child live in a connected society?
We invite you to a conference, hosted and presented by Bee Secure, on Monday November 20, 2023, to answer the questions and concerns of parents of young Internet users, and to summarize the major issues related to screens. This conference-debate will enable parents to better understand the reality of today's uses, and to grasp the opportunities and limits of the Internet and social networks.